Bradley TePaske, PhD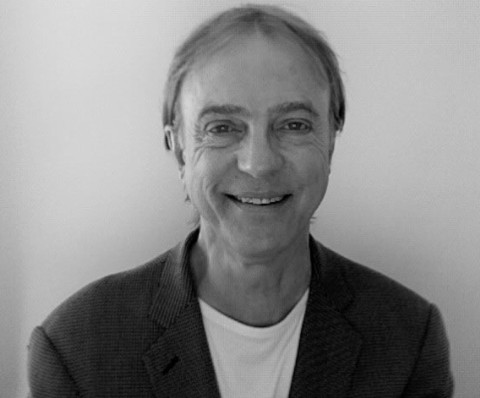 General in scope and pragmatic in focus, Dr. TePaske provides treatment for Depression, Generalized Anxiety Disorder, Post-Traumatic Stress Disorder, Bipolar Disorder, Hysterical Conversion, issues of gender identity and preference, sexual trauma and compulsive behaviors, relational conflict and divorce, creative block and midlife crisis, spiritual emergence and aging. Psychotherapy for adults is fully compatible with twelve-step recovery programs such as Alcoholics Anonymous and Sexual Addicts Anonymous. Treatment for children (ages 5-18) is primarily oriented to family dysfunctions, histories of physical and sexual abuse, the differentiation of personality and educational issues.
Consultations may be scheduled by appointment via the contact information listed. Sessions are approximately fifty-five minutes. Regular weekly meetings represent a healthy minimum in the rhythm of treatment, though certain individuals may wish to schedule more frequently. Fees are in line with Los Angeles community standards.
Dr. TePaske is a HIPAA-compliant provider for United Behavioral Health and Pacificare, U.S. Behavioral Health, Value Options, Magellan, Aetna, United Health Care, Cigna, and Anthem Blue Cross insurance plans.
ABOUT DR. TEPASKE
Dr. TePaske received his Diploma in Analytical Psychology from the C.G. Jung Institute for Analytical Psychology in Zurich, Switzerland in 1982 and an American PhD in Depth Psychology from the the Union Institute of Cincinnati in 1987. Prior to this calling, he earned a Bachelor of Fine Arts from the University of Iowa and a Master of Fine Arts degree in Printmaking from the University of Massachusetts where he also studied Art History.
He has been a Jungian Analyst and Clinical Psychologist in private practice for over twenty-five years in Minnesota, New Mexico, and California, serving also as an individual and group psychotherapist with the Program in Human Sexuality at the University of Minnesota Medical School in Minneapolis, the Parent Assistance Center in Santa Fe, Child Abuse Listening and Mediation (CALM) in Santa Barbara, and the Violence Intervention Program, an inner-city domestic violence program in East Los Angeles.
Through the 1990's, Dr. TePaske presented numerous seminars on Mary Magdalen and the Sophia (Wisdom) tradition to audiences in the United States, Europe, and Australia. His paper, "The New Mary Magdalen," was a keynote lecture for the 50th Anniversary of the C.G. Jung Institute of Zurich in May, 1998. He studied Early Christianity and Greco-Roman Mystery Religions with Prof. Birger A. Pearson at the University of California Santa Barbara, Hindu tantra with the Bengali scholar and art collector Ajit Mookerjee, and was a long-time student of the distinguished San Francisco Jungian analyst Dr. Donald F. Sandner, author of Navaho Symbols of Healing.
Dr. TePaske is the author of Rape and Ritual: A Psychological Study (Inner City, 1982) and Sexuality and the Religious Imagination (Spring, 2008), and a contributor to The Allure of Gnosticism: The Gnostic Experience in Jungian Psychology and Contemporary Culture (Open Court, 1995) and The Sacred Heritage: The Influence of Shamanism on Analytical Psychology (Routledge, 1997). He is a frequent lecturer at the C.G. Jung Institute of Los Angeles and a member of International Association for Analytical Psychology. his offerings at the L.A. Institute have included "The Mythology and Psychology of Gnosticism," "Myth, Ritual, and Initiation in the Greco-Roman Mystery Religions," and "Sexuality and the Religious Imagination." His teaching is known for its thorough topical research, informal style, and the many artistic images he employs. Dr. TePaske is also a traveling lecturer and teacher who welcomes invitations from interested groups and organizations.
Born in 1951, Dr. TePaske is a native Iowan of Dutch ancestry. Father of two successful adult sons, and the colleague and husband of Jungian Analyst Arlene Landau, PhD, he is also a working artist, an environmental activist and naturalist, and a regular supporter of the Natural Resources Defense Council, Greenpeace, Ocean Conservancy, American Bird Conservancy, Mono Lake Committee, Heal the Bay, and Environment CA.
CONTACT INFORMATION
Primary Office:
6535 Wilshire Boulevard, #102, Los Angeles, California 90048
services available also in Pacific Palisades
Phone: (310) 459-8364
Email: drbatp@earthlink.net